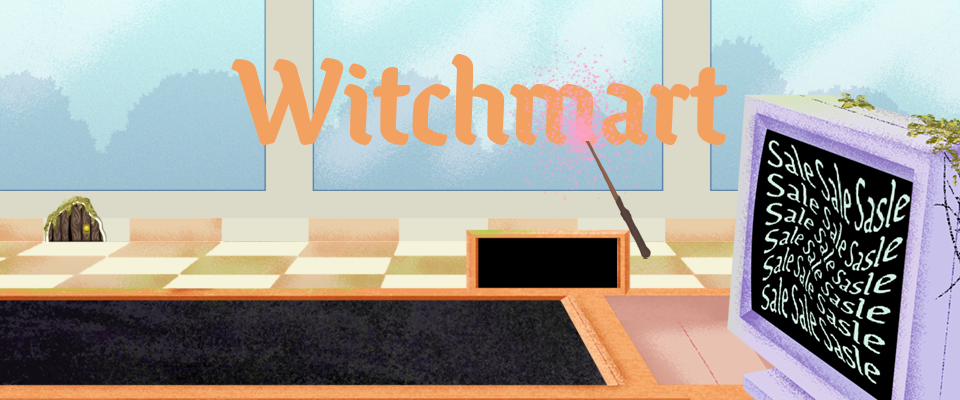 Witchmart
This project was made in three weeks, as part of the Game Jam course at Bezalel Academy of Art & Design.
Link to VC at Bezalel Academy of Art & Design
Our prompts were: cooking and grounded.
When you play as a cashier at Witchmart ™.
Your mission is to help customers and scan all of the ingredients in order to become employee of the week! Beware of computer malfunctions, stealing customers, and other magical things happening all around you.
How to play:
Use [Space] to move the conveyor belt and bring items to you.
Use [T] to turn items and check if they have barcodes to scan.
Drag and drop items on the register to scan them. Some items can not be scanned, you will need to enter the [code] for these items.
In case the computer malfunctions or a sale pop on your screen you can [press the red button].
remember!
Always be nice to the customers & Don't let anyone steal from you.
Music: "A Sinister Puzzle", from PlayOnLoop.com
Licensed under Creative Commons by Attribution 4.0